If you have been on the fence about buying a home, now might be a good time to come on down. There may not be a better/cheaper time to obtain a mortgage than right now. At the time of writing this article, the average mortgage rate for a 30-year fixed-rate mortgage was reported at 2.98 percent. This is the lowest mortgage rates have been in 50 years!
How does this affect your monthly mortgage payment?
If you received a 4% mortgage rate on a $350,000 home, your mortgage payment would be almost $200/month more than what you would pay with current mortgage rates. This effectively gives buyers more purchasing power, which is one of the reasons we're seeing so many new buyers flood the market. 
The one obvious issue with more buyers entering the market is that they are more likely to be involved in multiple offer situations. This will often drive up the sales price on a home or negate any type of seller concessions like closing costs. However, many buyers see this as a small price to pay when you're talking about decreasing mortgage interest paid substantially over the life of the loan.
Conclusion
Buyers have more purchasing power than ever before with record-low mortgage rates, but they will face stiff competition and low home inventory. Sellers will continue to enjoy high demand, high home values, and favorable terms on the sale of their home.
Whether you're looking to buy or sell a home in the current market, it appears that both sides of the transaction are walking away with some sort of win….which isn't always the case in real estate.
The average mortgage rate for a 30-year fixed-rate mortgage fell below 3 percent for the first time Freddie Mac began tracking weekly rates in 1971. The average 30-year fixed-rate mortgage was reported at 2.98 percent, down from 3.03 percent last week.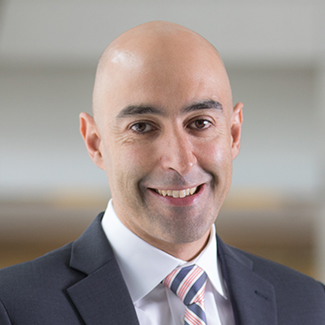 Sam Khater | Photo credit: Freddie Mac
"Mortgage rates fell below 3 percent for the first time in 50 years," Sam Khater, Freddie Mac's chief economist, said in a statement. "The drop has led to increased homebuyer demand, and these low rates have been capitalized into asset prices in support of the financial markets."
"However, the countervailing force for the economy has been the rise in new virus cases which has caused the economic recovery to stagnate, and this economic pause puts many temporary layoffs at risk of ossifying into permanent job losses."
Ready to Find A Home in Memphis?
Get alerts for new properties that match your exact criteria as soon as they hit the market.